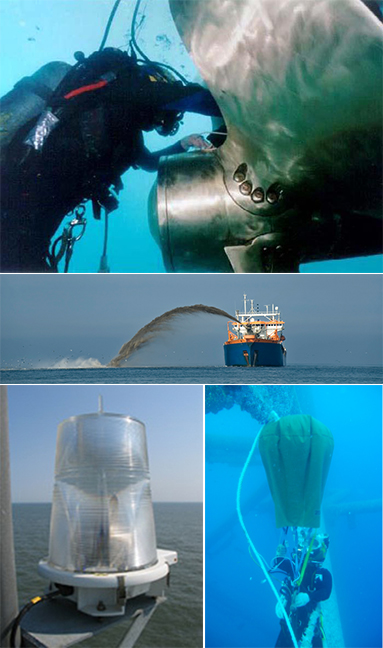 Diving / Underwater services :
All general commercial diving services.
Installation, inspection and repair of Offshore Pipeline.
Underwater photography and videography.
Vessel Launching &Pulling Up by Airbags :
Ship Launching &Pulling-up by Air Bags.
Salvage of Sunken Ships and Shipwrecks by Air Bags.
Pipelines Floating by Air Bags.
Salvage /Wreck Removal :
Salvage Sunken Ships.
Re-floatation of Grounded Vessels.
Sunken Cargo Removal.
Supply of Marine Equipment :
Diving / underwater Equipment.
Marine Equipment.
Oil Booms.
Underwater fixing tools.
Navigational devices.
HPcompressors.
Hydrographic Survey :
Positioning.
Soundings.
Bottom Imaging.
Geophysical.
Miscellanies.
Previous Projects.
Cable Laying Operations